Safe Guns in Safe Places for Safe Families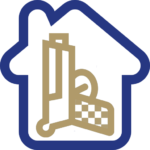 A Gun Audit is where an Orange County firearm inspection expert from California Gun Services will come to your home to make sure your guns are in proper working order and that they are California Compliant.
Most people are unaware that firearms that were purchased legally from a Gun Shop just a year ago, may now be illegal in California.  Through our Orange County gun law compliance services, we will inspect magazine clips to make sure the do not hold more than ten rounds, which is the maximum amount allowed with the current California High Capacity Magazine Band. Certain features are not allowed on some guns, like Flash Suppressor, Pistol Grips or Threaded Barrels.
When our team finds a firearm that is not compliant with California Law, you will receive solid advice on how to make it compliant or possibly dispose or sell it out of state.
There are a number of issues that our Orange County firearm inspection team examines when determining a firearm's legal status. Three of the most recent are bump stocks, bullet buttons, and assault weapon qualification.
Bump Stock or Burst Trigger
Bump stocks are a modification which improves the rate of fire of semi-automatic firearms. Burst triggers provide a similar effect via an attachment to the trigger. In California, any item which allows semi-automatic firearms to expel a rapid-fire burst is illegal.
Bullet Buttons
In California, a firearm with a detachable magazine may be considered an assault weapon. A bullet button is an attachment which replaces the magazine release on the firearm, requiring the user to use a tool to remove the magazine. Originally created to adapt weapons to California's gun laws, the status of these modifications has changed. All weapons with a bullet button are considered an assault weapon and must be registered.
Assault Weapons
There are a number of factors which can cause a firearm to be considered an assault weapon in California. These factors include: a magazine capable of accepting more than 10 rounds, a folding or telescoping stock, a pistol grip, a second handgrip, a barrel shroud, or a threaded barrel.
At California Gun services, we understand that staying up to date on our state's gun regulations can be difficult. With the constant shifting of gun laws in California, it's important to have an expert who can help. If you are a firearm owner, contact us! Our Orange County firearm inspection team will work with you to arrange a gun audit.
What Our Clients Are Saying
My son inherited 4 guns from his father, 2 handguns and 2 AR's. While he had been out shooting with his father, he didn't know much more about them or the laws surrounding owning the guns. I reached out to Jeff McCabe to see if he could help us. Jeff researched to make sure that my son could legally own the guns, he showed him how to take them apart, clean them and put them back together.  Jeff also went over the proper way to store and transport the guns. Most importantly he went over my son's responsibilities as a gun owner. Jeff let my son know there was always an open door if he ever needed help in the future. I truly appreciate Jeff's knowledge and the time he took to help us.
-Anna & Christian, Rancho Santa Margarita
Five years ago, I found myself suddenly raising my 18-year-old son and 19-year-old daughter on my own.  My husband of 21 years passed away unexpectedly, and now I was solely responsible on all decisions when it came to my children who still lived at home. Aside from getting through the obvious, I was concerned with the firearms my husband had stored in our home. I wasn't sure how to handle the two hand guns and three shotguns that were used for recreational use by my husband. I was worried that my son or his friends may have interest in them and did not want any "accidents" happening. I then turned to Jeff McCabe for his advice as he came highly recommended.  Jeff then educated my children and I on the safety of guns, how to handle them, store them and transport them.  He also took the time to show my son how to load, unload and clean them. He advised me to purchase a gun safe, in which I did, and he installed it for me.  One of the guns had become illegal with recent law changes and Jeff altered it to make sure it was compliant with California Laws.  He also encouraged my son to take a safety class, which he has recently signed up for.  I now feel safe and comfortable with having the firearms in my home, knowing my children and I have now been educated on safe handling; I owe that to Jeff McCabe.  If I ever should need help in the future, I would seek Jeff's expertise again.
-Roxanne Clawson, Orange
    There are many things to deal with when a loved one dies. In 2010, when cleaning out my husbands closet, I came across several of his guns.  I didn't want to keep them and was unsure what to do with them.  My daughters didn't want the guns and I didn't want to have to deal with hassle of storing them as my grandchildren are often at my house.  A friend mentioned I should call Jeff McCabe. 
    Jeff was very nice, easy to talk with, trustworthy and knowledgeable.  He came to my house, checked all the guns to make sure they were unloaded and removed them. Jeff also told me one the guns was a collector's item and was able to sell it for me.  One less thing to worry about.  I cannot recommend Jeff enough. 
-Rhonda Murphy, San Clemente